CAR SERVICE SHEFFIELD
We still repair and service all makes of car & Van right here in Sheepbridge, Chesterfield next to Dronfield and Sheffield.
Telephone 01246 455 863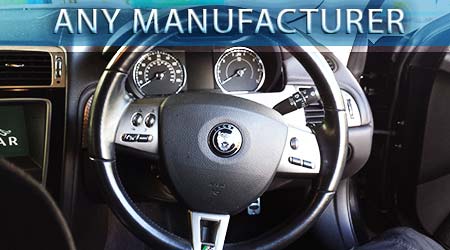 Car Servicing
We are Sheffield's independent Volvo specialists providing full car servicing as well as interim car servicing for high mileage car users. Let us service, repair and maintain your car so you can enjoy trouble free motoring. If you need your car servicing in Chesterfield or car servicing in Sheffield or car repairs call us on Chesterfield 01246-455863 for a free quotation.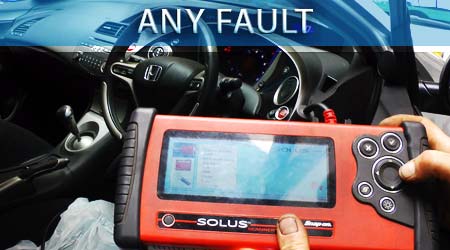 Car Repairs
We can repair your car regardless of make or model. We can quickly identify any problems and the parts required to repair your car. For car repairs in Sheffield or car repairs in Chesterfield give us a call to arrange a booking.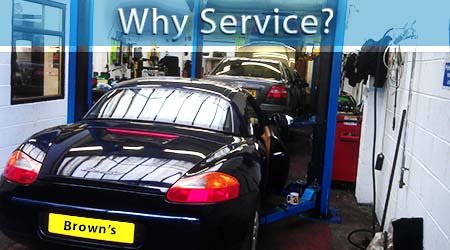 About Car Servicing
Not only does car servicing prolong the life expectancy of your car, it also lowers your cars emissions, gets you more miles per gallon and also ensures it retains its maximum resale value.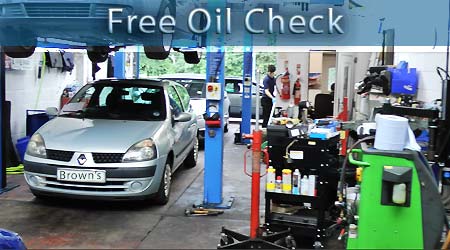 Free Oil Check
Don't let your engine wear prematurely or even seize up. Just by changing your oil regularly and making sure it is up to the correct marker on your cars dip stick may just save pounds on car repair bills. Call us on: 01246-455863 to get your cars oil checked for free.
Car Service & Car Repair Tips
Always make sure your Car is serviced and repaired by a reputable garage.
Not having your car serviced at regular recommended service intervals usually results in higher repair bills as well as less miles per gallon and more harmful emissions that harm our environment. Your car will not perform as the manufacturer designed it to and most potential issues that would normally be spotted early are not so there is much more chance of catastrophic malfunctions.
Make sure your cam belt is replaced at the recommended mileage or age. If your cam belt snaps your repair bill could potentially be in the thousands.
If your car illuminates any dashboard warning lights don't ignore them or put them off getting checked out. Generally speaking the faster you act the cheaper your repair bill will be.
Cars Under Warranty
Did you know as of 2003 you can get your car serviced and repaired at any garage of your choosing without affecting your warranty?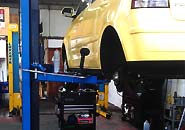 Car Parts
We can use either genuine or O.E equivalent replacement parts and are happy to advise you of both prices. Call us on: 01246-455863.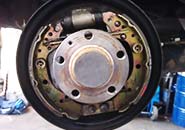 Car Service
Car service in Sheffield for any make, model or age of car. From Ford, Volvo and Vauxhall to Audi, Mercedes and Bmw.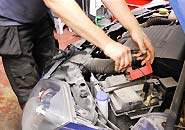 Car Repairs
Car repairs in Chesterfield right next to Sheffield. Any make any model we can repair any fault. Contact us for more details.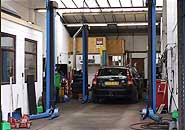 Service & Repair
We can service and repair any car or light commercial vehicle regardless of manufacturer or age. From your cars very first service we provide 1st class car servicing for Sheffield and car servicing for Chesterfield from our Dronfield garage.
More about Browns.
Car Services
Car Service Specialists
Car Repairs
Service Book Stamped To Maintain History
Manufacturers Car Servicing
Full Range Of Accessories
Air Conditioning Re-gas And Repairs
Workshop Open Six Days A Week
Car Sales Open Seven Days a Week
About Brown's
Car manufacturers recommend different procedures be carried out on dates or at certain mileages. We here at Browns Autocare carry out all car service, car servicing and car repairs. Please get in touch with our Dronfield garage to book your cars next service. We cover Chesterfield and Sheffield.
See more about Brown's Autocare.
Need Car Servicing in Sheffield?
Brown's are experts for car servicing and car repairs for all manufacturers covering Sheffield and Chesterfield. Call us on 01246-455863 for a free quotation or visit our contact page for more ways to get in touch.
NEWS
We stock many popular sizes of tyres including specialist tyres and winter tyres all ready for fitting for most cars and light commercial vehicles. We have a full tyre fitting service along with wheel balancing and laser wheel alignment. Based in Chesterfield at Sheepbridge we are experts for tyre services covering Chesterfield and Sheffield.